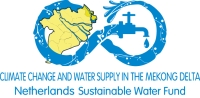 Securing future water services in view of climate change, while at the same time enhancing operational efficiency. This public private partnership (PPP) will improve drinking water supply by increasing availability and reducing climate change effects on three water companies in or adjacent to the Mekong Delta: Saigon Water Corporation (SAWACO), Soc Trang Water Supply Company, and Tra Vinh Water Supply and Drainage Company.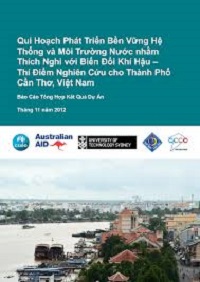 The focus of this project was to put into practice sustainable urban development principles to adapt to climate change. Specifically, the project investigated the use of Integrated Urban Water Management principles to improve the planning of urban water services as a means to enhance the resilience of Can Tho City to climate change. The project demonstrated an approach that is effective in building local capacity for government agencies and communities in the Mekong Delta to adapt their water systems to a changing climate.
Using hydrological model to project the flood in MeKong delta under various effects (operation of Dams in upstream country, climate change, sea level ...), from that evaluate the food security, water, energy and climate change. Case study in Thailand, Laos, Cambodia and VietNam.