"The Roundtable Discussion Between Australian and Vietnamese Scholars"
"Discussion on the impact of climate change and hydropower to the Lower Mekong Delta."
On June 26, 2023, the Research Institute for Climate Change - Can Tho University (DRAGON-Mekong) and the Institute for Defence Strategy, Ministry of National Defence, co-hosted a roundtable discussion with Australian and Vietnamese scholars. The Australian delegation, led by Dr. Michael Thomas from the Australian Security Leaders Climate Group, included representatives from various Australian organizations, such as the Australian International Policy Division and the Australian Strategic Policy Institute (ASPI), as well as the Australian Embassy and Consulate General in Ho Chi Minh City. Vietnamese experts from the Academy of Politics Region IV and Can Tho University also participated in the discussion.
During the roundtable, the scholars focused on the impacts of climate change and the hydropower dam system on the Mekong Delta, as well as the challenges and potential adaptation solutions in the region. Dr. Michael Thomas shared specific examples of climate change impacts and water security challenges faced by Australia, along with government support policies for response activities. The scholars also discussed the support provided to the Mekong Delta through strategic projects and agricultural development research, including initiatives by the Australian Centre for International Agricultural Research (ACIAR). Dr. Nguyen Thi Kim Phuong presented research findings on the effects of climate change on land use in rice farming systems, highlighting strategies such as integrated rice-shrimp farming and selecting suitable plants for saline intrusion conditions.
Assoc. Prof. Dr. Le Anh Tuan provided insights into hydropower systems and transboundary water management, discussing the current situation and challenges faced by the lower Mekong Delta. Assoc. Prof. Dr. Van Pham Dang Tri addressed issues related to food security, agriculture, and policy changes in the region. Ms. Melissa Conley Tyler presented the activities of the Asia-Pacific Development, Diplomacy, and Defence Dialogue (AP4D), highlighting opportunities for cooperation with strategic partners.
The roundtable discussion provided an invaluable opportunity for Australian and Vietnamese scholars to share knowledge and experiences in addressing climate change and its impacts in the Mekong Delta region. Experts and delegates from both sides shared their perspectives on challenges concerning water and food security, as well as proposed evidence-based policy changes to foster sustainable development. As a result of the fruitful discussion, all participating delegations expressed their dedication to future collaboration in guiding the sustainable development of the Mekong Delta.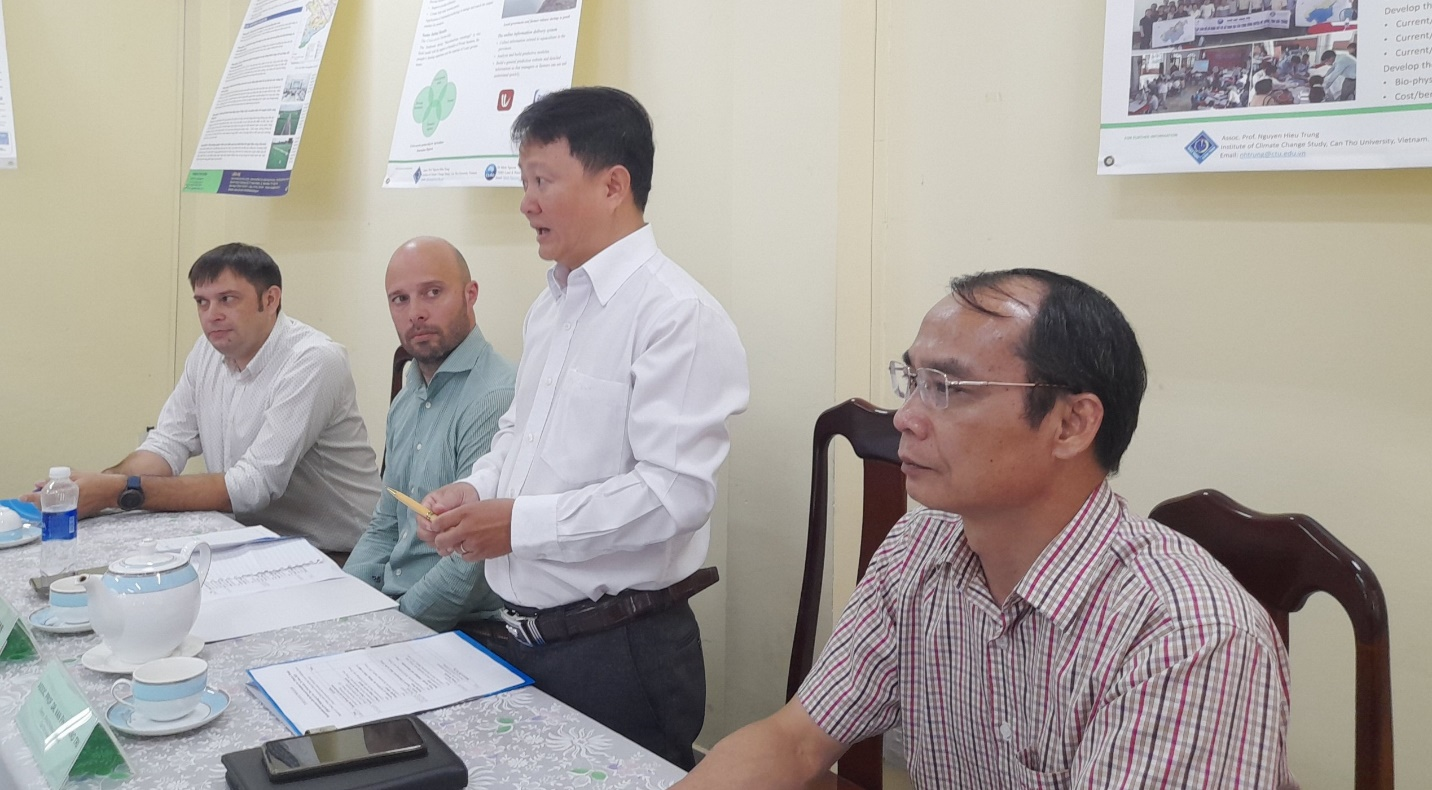 (A)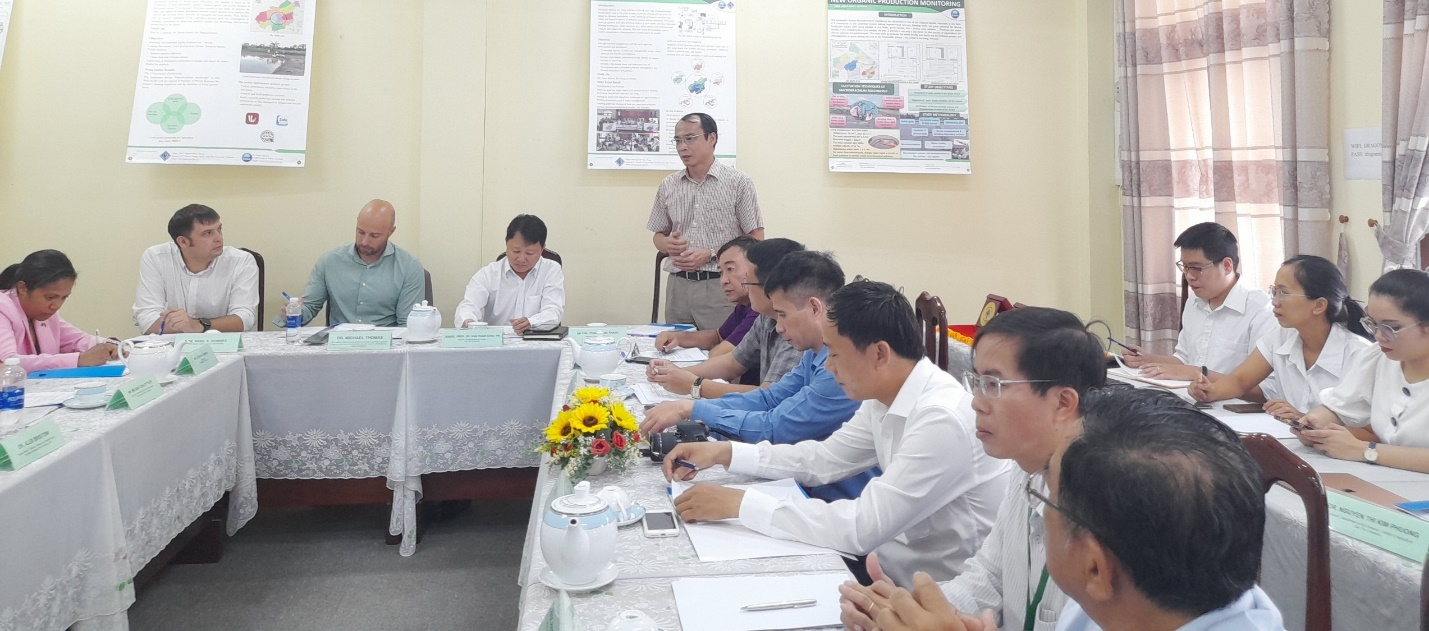 (B)
(C)
The opening speeches are given by Assoc. Prof. Dr. Van Pham Dang Tri (A), Sr.Col. Pham Ngoc Thanh (B), and Dr. Michael Thomas (C)
(D)
(E)
(F)
Presentations are given by Dr. Nguyen Thi Kim Phuong (D), Assoc. Prof. Dr. Le Anh Tuan (E) and Ms. Melissa Conley Tyler (F)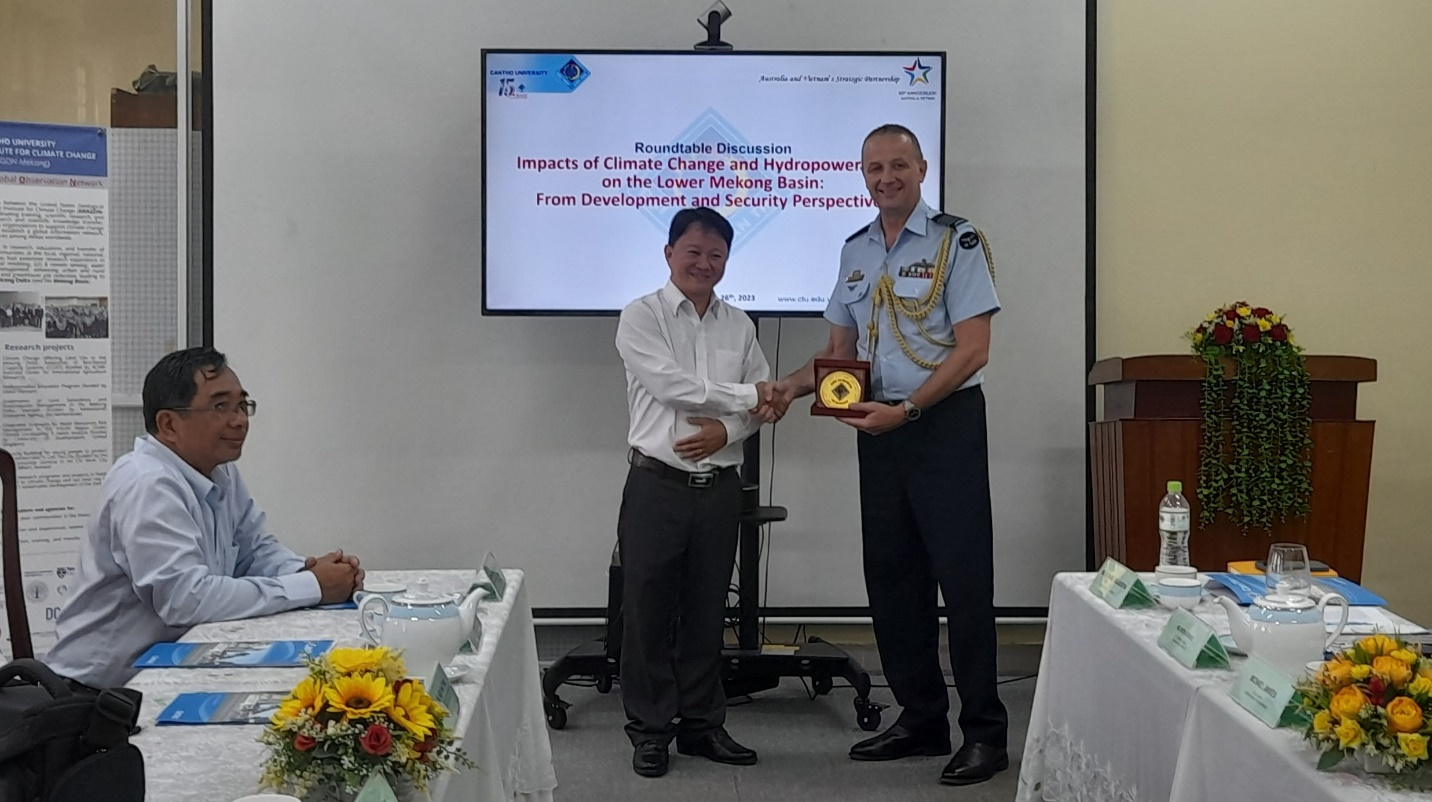 (G)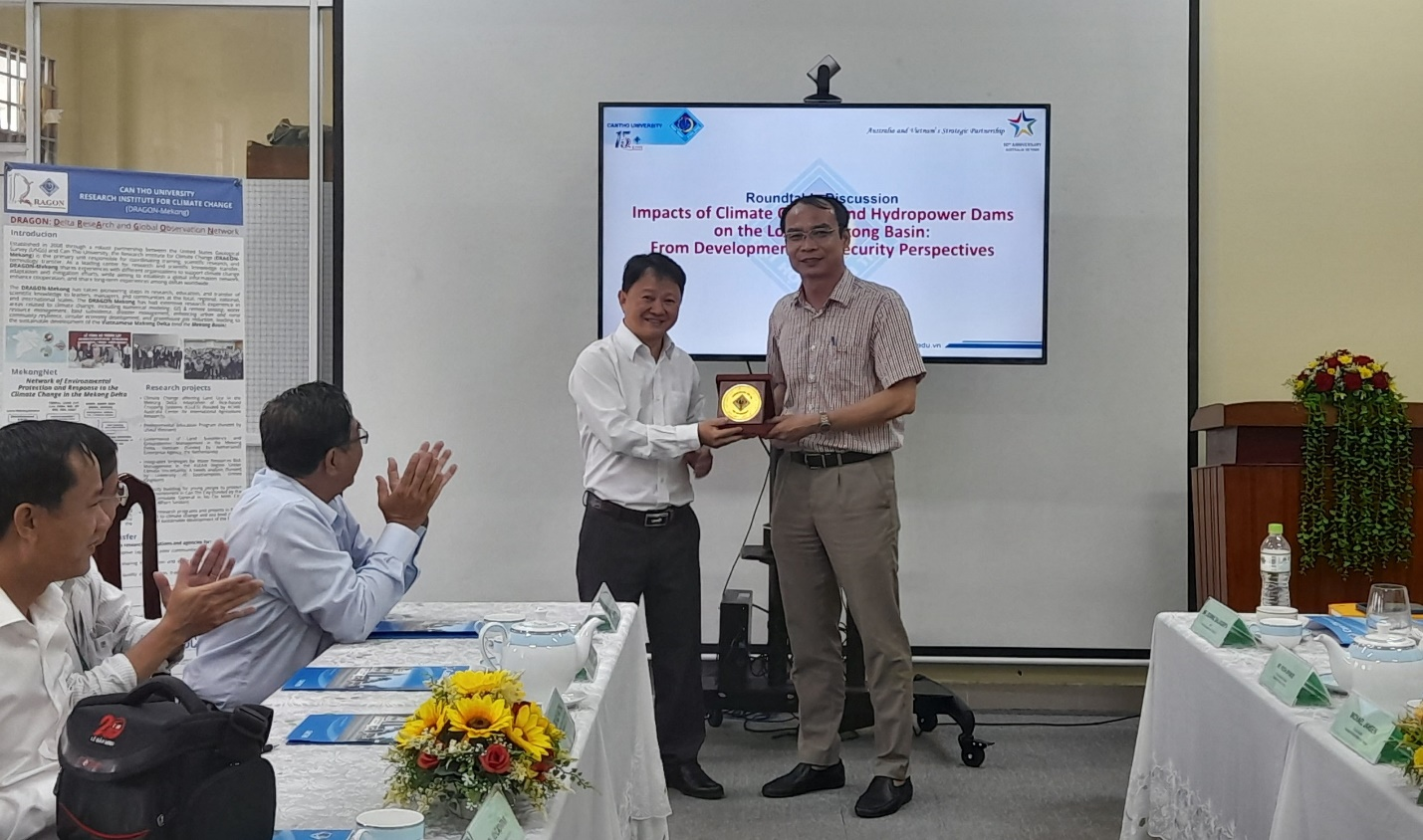 (H)
Assoc. Prof. Dr. Van Pham Dang Tri presented a memorial gift to the representatives of the Australian delegations (G) and Institute of Defense Strategy (H).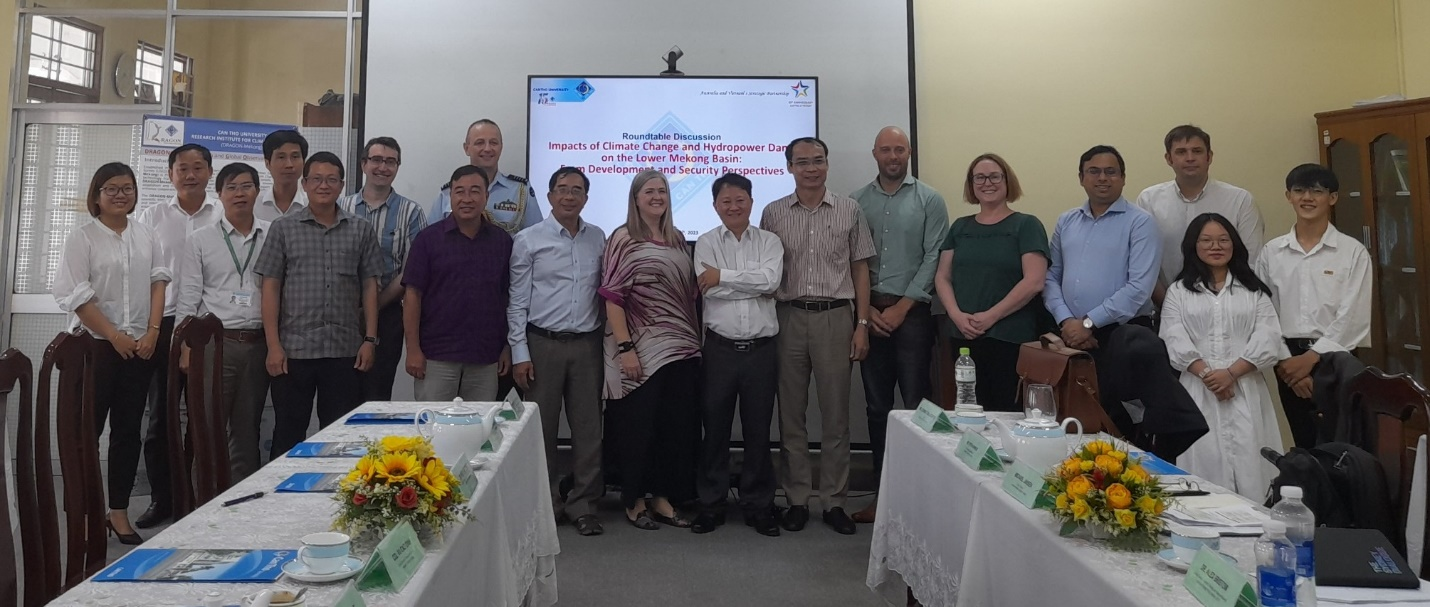 The delegates captured a memorable moment in a group photo