On August 3, 2022, at Victoria Hotel Can Tho, Assoc. Prof. Dr. Van Pham Dang Tri, Director of the Research Institute of Climate Change (DRAGON-Mekong Institute), Can Tho University and Institute's staff members had a meeting with delegations from the USAID (United States Agency for International Development). To join the meeting, there are also representatives from the IUCN (International Union for Conservation of Nature) in Vietnam, and other experts working in the field of climate change and related in the Vietnamese Mekong Delta (VMD). The delegations from USAID include the House Subcommittee on State, Foreign Activities, and Related Programs experts, Ms. Jean Kwon and Ms. Madeleine Granda, and USAID Vietnam experts, Mr. Nguyen Ngoc Thang and Mr. Tran Chinh Khuon.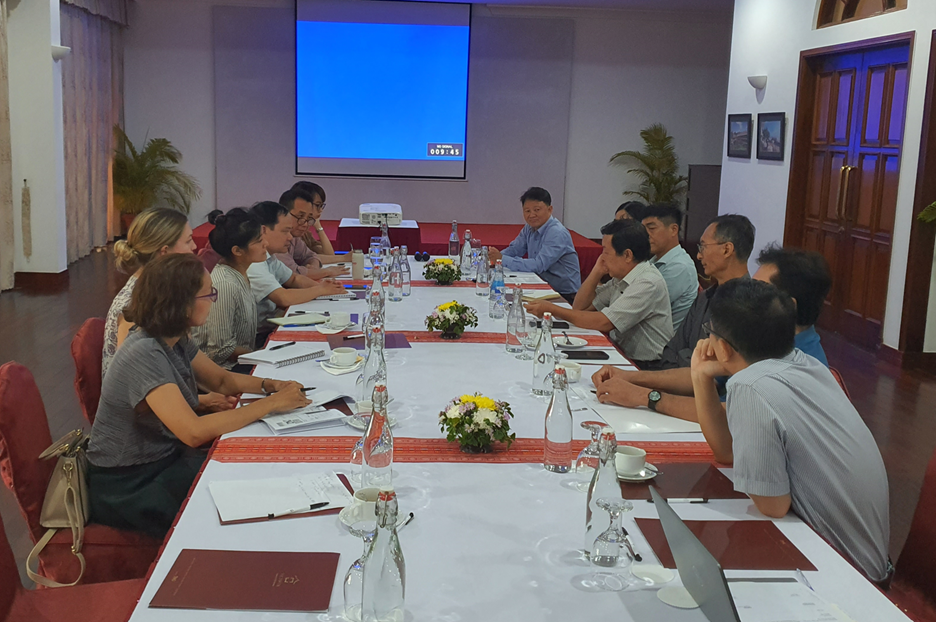 Assoc. Prof. Van Pham Dang Tri shares about climate change and activities of DRAGON-Mekong Institute, Can Tho University
The primary aim of the meeting was to exchange opportunities, obstacles, and responses to climate change in the VMD and around the world. Assoc. Prof. Van Pham Dang Tri expressed his appreciation for the opportunity to discuss the issues as well as the role of the DRAGON-Mekong Institute in doing research, organizing short-term training courses, and recommending possible solutions to adapt to and mitigate climate change in the VMD region. The experts from USAID expressed interests in the difficulties and possibilities for advancing the VMD's and the Mekong basin's sustainable development goals for climate change adaptation. Afterwards, Assoc. Prof. Van Pham Dang Tri emphasized during the meeting his willingness to collaborate with USAID and IUCN on local and global climate change scientific research.